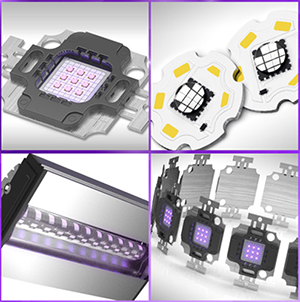 Kopp Glass has released a technical presentation of a comparative study on how optics can be used to increase UV-C LED efficiency and power titled," Custom Molded UV-C Transmitting Glass Optics". An overview of the study is now available for public download.  The study was recently presented to industry professionals at the acclaimed International Ultraviolet Association (IUVA) Americas 2018 conference by Brian Jasenak, Sr. Product Development Engineer.
The study demonstrates how molded glass optics help to produce homogenized irradiance distributions while maintaining a high level of efficiency and power when paired with UV-C LEDs. Kopp completed this research to demonstrate the potential for transitioning UV-C LED devices into higher powered applications. The addition of a low-expansion glass optic was shown to increase the efficiency of UV-C LEDs by 22% while also increasing light uniformity by 35%.
 Without Optic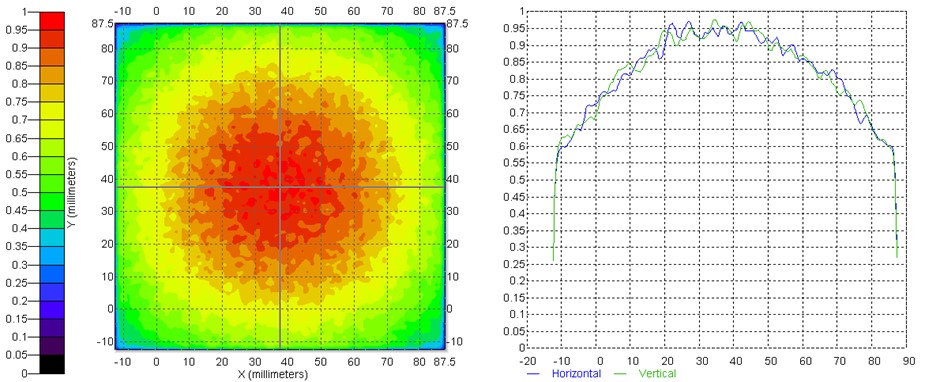 With Optic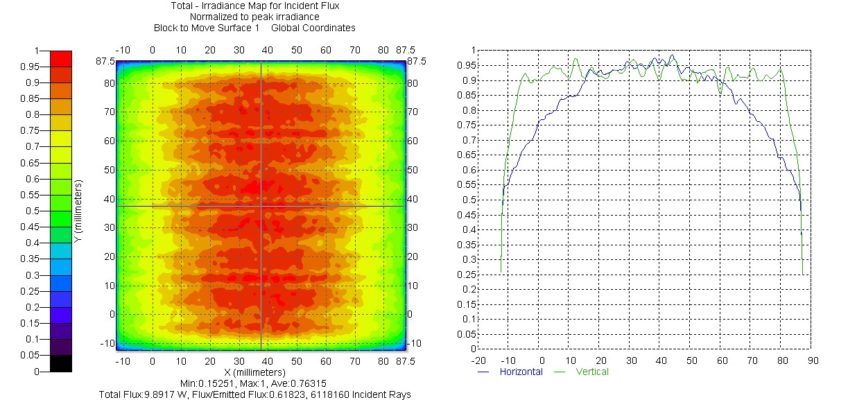 Click here to download the presentation.