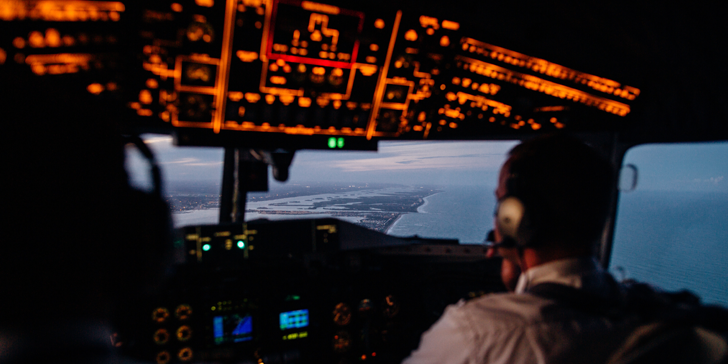 Two new formulations were designed for the aerospace market and are compatible with night vision imaging systems (NVIS). Products made from these compositions can be used in civilian or military aircraft to function as annunciators, indicators, and cockpit display light filters.
We developed K0321 (0.5 mm application thickness) and K0323 (1.0 mm application thickness) in response to customer demands for lower weight, LED-compatible, high transmission, NVIS filter options. These new designs allow for the wall thickness of historical LED-compatible filter products to be decreased by 33% to 67%. There is a lot of focus in the aerospace industry on weight reduction efforts, we were willing to accept the challenge of developing compositions that could provide thinner designs for filter material. We welcomed the opportunity to develop formulations, that in addition to meeting civilian and military specifications, would meet our customer's and their end user's expectations.
The formulations were designed so that both cast glass blanks and molded forms could be produced. The majority of our customers prefer NVIS material in cast blanks so that they can further process them by drilling, routing, cutting, grinding, and other machining processes. However, we didn't want to limit the form that our customers had access to. Our unique molded glass manufacturing process allows us to produce complex shapes and sizes molded to tight specifications.
Contact our Solutions Consulting team to learn more about this new product offering and to request a quotation.