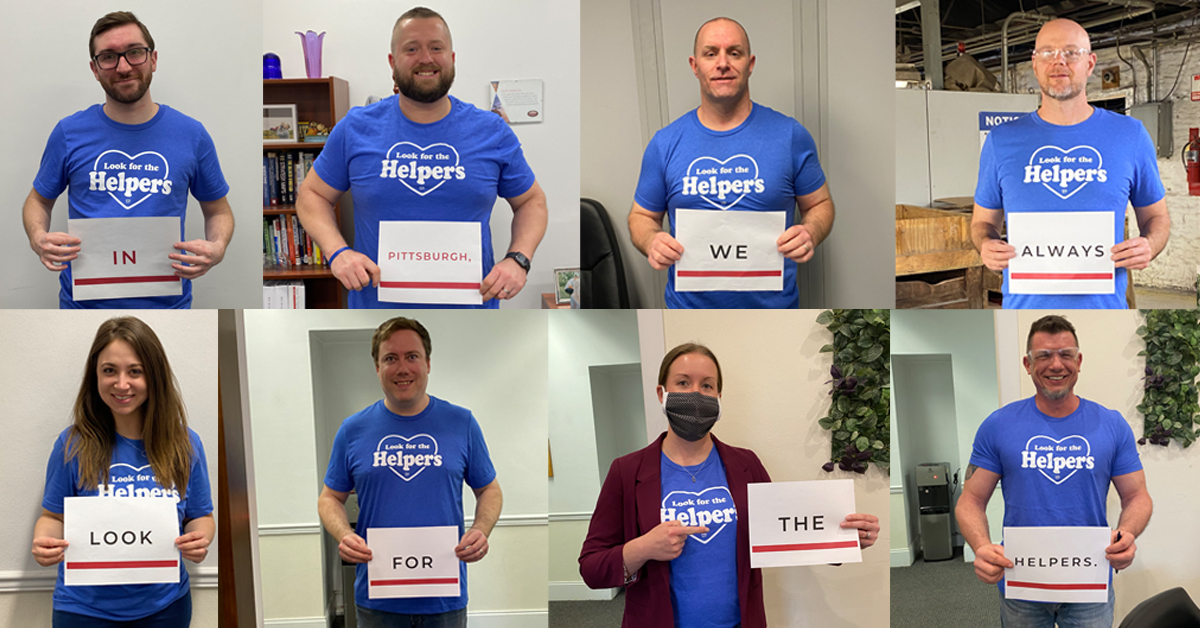 In Pittsburgh, we look for the helpers in times of crisis. This habit originated with one of our local heroes, the children's television personality, Fred Rogers of Mister Rogers' Neighborhood. 
Mister Rogers famously said, "When I was a boy and I would see scary things in the news my mother would say to me, 'Look for the helpers. You will always find people who are helping.'" This advice has become a source of comfort when our community stumbles into difficult times.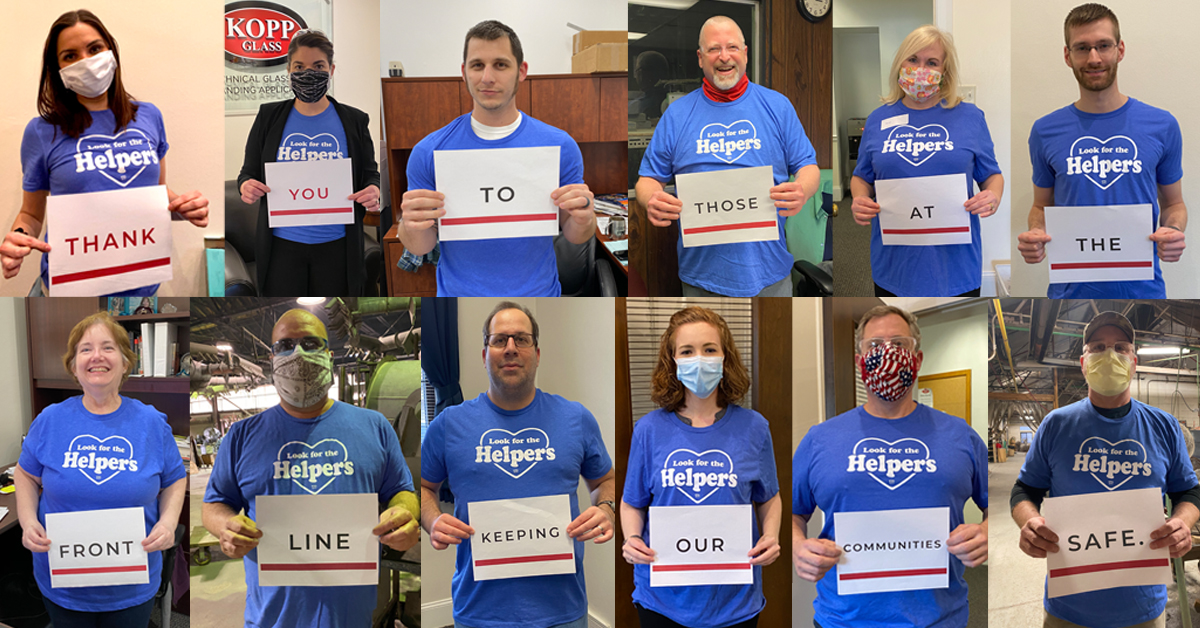 Last month, when the COVID-19 pandemic altered our daily lives, our community relied on this advice again. Steel City, a local gift and apparel shop, supported the Greater Pittsburgh Community Food Bank by donating proceeds from t-shirts featuring the message "Look for the Helpers". Steel City said, "The city of Pittsburgh is brimming full with helpers. Doctors, nurses, scientists, police, firefighters, EMTs, and so many others. They're all on the front line fighting for us. When we look for the Helpers, it gives us hope."
Kopp employees came together to support Steel City's mission. During this period of uncertainty, what matters most is how we respond to each other, and engaging in aid efforts is one way that broadly benefits the community.  
Join us in support of the Greater Pittsburgh Community Food Bank here.